The details of Donald Trump's indictment for mishandling classified documents won't be fully known until the trial, but we do know the former president is once again misbehaving himself, big time—including ugly personal attacks on Jack Smith, the federal prosecutor in charge of the case, as well as encouraging his supporters to commit acts of violence, which is all too reminiscent of January 6th.  I had previously assumed Trump took the documents with the intention of either selling them to America's adversaries or using them as leverage to avoid prison for other crimes, but the chaos revealed in the 49-page, 31-count indictment—hundreds of boxes indiscriminately stacked around Mar-a-Lago—calls any rational motivation into question. Trump's Republican defenders can scream "weaponization" of the Justice Department all they want, but the question remains as to why he took the documents and why he didn't simply return them. (The man didn't even read his intelligence briefings when he was president!) We know Trump is evil, but it doesn't mean he has the wherewithal to pull off all his schemes.  Afterall, his attempted coup was an incompetent failure, not unlike his Atlantic City Casinos or much of his life.
If the claim of weaponization isn't a sufficient insult to our collective intelligence, the claim of "election interference" is even more preposterous.  Isn't it obvious why Trump announced his candidacy as early as he did?  It was nothing but a desperate attempt to throw a wrench into the wheels of justice because he knew what was coming, if not for the classified documents case, for January 6th.  The fact that he is a serious candidate for president—and the frontrunner for the 2024 Republican nomination, no less—is a joke and an embarrassment to the country.  Talk about a painful American tragedy!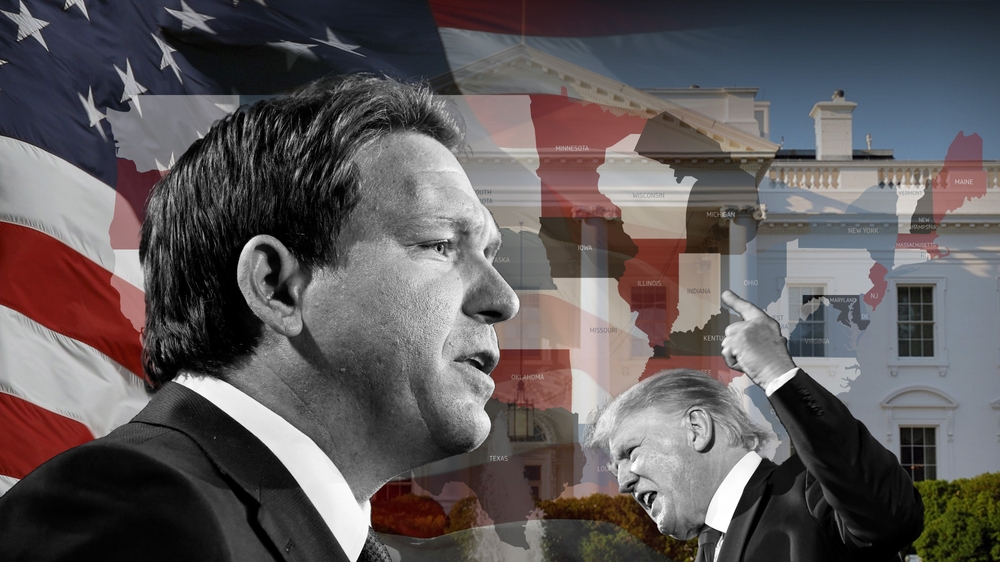 In the meantime, Trump's principal opponent for the 2024 Republican nomination, Governor Ron DeSantis of Florida, is continuing his attacks on reproductive rights, the LGBTQ community, academic freedom, and businesses autonomy (Mickey Mouse!), all under the guise of protecting his citizens from "wokeness." According to DeSantis,
"The woke-mind virus represents a war on the truth, so we will wage a war on the woke. We will fight the woke in education, we will fight the woke in the corporations, we will fight the woke in the halls of Congress. We will never, ever surrender to the woke mob. We are going to leave the woke ideology in the dustbin of history, where it belongs."
What a pitiful knockoff of Winston Churchill's famous World War II speech! In June of 1940, just after more than 338,000 Allied soldiers were evacuated from Dunkirk, on the French coast, Churchill warned his people that Britain's war against fascist Germany wouldn't be easy or quick. But, he promised,
"We shall not flag or fail.  We shall go on to the end, we shall fight in France, we shall fight on the seas and oceans, we shall fight with growing confidence and growing strength in the air, we shall defend our Island, whatever the cost may be, we shall fight on the beaches, we shall fight on the landing grounds, we shall fight in the fields and in the streets, we shall fight in the hills; we shall never surrender. . ."
Like Trump, Ron DeSantis has No Misgivings About Inspiring Fear and Hatred in His Followers. 
There is, of course, no "woke mob"; the only mob are Trump's MAGA followers who attacked the Capitol on January 6th, continue to believe Trump, may try something like that again, and will no doubt take up with DeSantis when Trump is finally gone from the scene.  Needless to say, there is no equating "wokeness" to Hitler's Nazi Germany, and it's Trump and DeSantis, not the woke ideology, who should be relegated to the "dustbin of history." The "woke" DeSantis refers to is nothing but another boogeyman created by MAGA right-wing Republicans to serve as a target for their followers' anger and fear, their bottomless pit of grievance. DeSantis claims he's going to save the country from wokeness, but it's like disgraced former Fox host Bill O'Reilly claiming he won the war on Christmas—it's nothing but a fantasy of his own creation designed to placate his audience.
Some of us, including your humble spirit, use the term "woke" to describe a heightened awareness of social and political issues, particularly those related to inequality, discrimination, and social justice. And given the MAGA right and their Republican leadership is opposed to equality and social justice, and have no problem with discrimination when it works to their advantage, they hate anything woke. DeSantis has it wrong; America must never surrender to the MAGA mob!